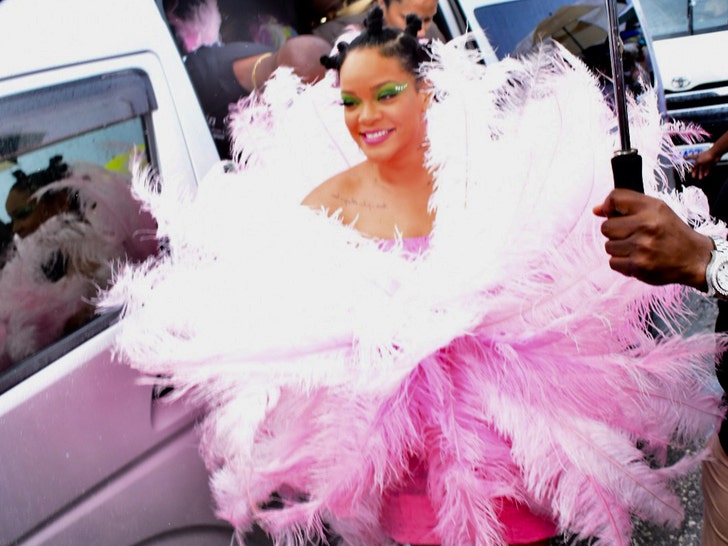 Rihanna is looking like the sexiest loofah in all the land as she celebrates the Crop Over Carnival in her native Barbados — and if she's a little tamer this year, it's still a must-see event!
RiRi hit up the carnival Monday wearing this pink feather ensemble. No question about it … the Caribbean queen rocked it. But, ya gotta admit … her past outfits have been way more revealing.
Rihanna didn't attend last year's festivities — a 200-year tradition that marks the end of the sugar cane season — but fans were salivating at the thought of what she might wear when she announced last month she'd be returning this year.